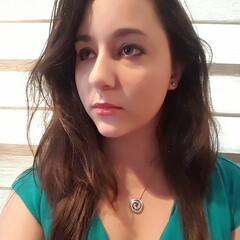 The Generic Nonsense:
Game artist professional with a knack for interesting and memorable character design and props with a purpose and a history. Skilled in creating a wide range of creatures and props in an equally wide range of styles. Strong project management skills and capable of taking ideas from concept to completion.
The Actually Cool Stuff:
➜ I used to teach painting for a living, and still thoroughly enjoy it. Acrylic is the best!
➜ In my free time, I run a creative writing platform for individuals to express themselves
➜ My cat Zelda is the best at coming up with ideas, paws down. At least, when she's not being the harbringer of chaos
➜ I cherish my family and my connections with them! We're always doing something interesting together
➜ Minigolf is better than real golf. Prove me wrong.
➜ I love exploring my local area and I'm always finding a new beach to go to, a new park to explore with my dog, or a cool farmers market to check out. I like to be involved in things going on in my city!
➜ I really love outdoor activities and I'm hoping to pursue more when I arrive in a new city!
➜ I love hiking and I'm currently in the process of getting my scuba license so I can go check out cool fish
➜ Cooking and trying out new foods is a big passion of mine, and I love trying out new restaurants.
➜ Digital Sculpting
➜ 3D Modeling
➜ UVing
➜ Texturing
➜ Concept Art
➜ Documentation
➜ UE4's Cascade
➜ Graphic Design
➜ Marketing
➜ Team Management
➜ UE4 Blueprints
➜ Project Task Management
➜ Agile Development